Photography Equipment for the Beginner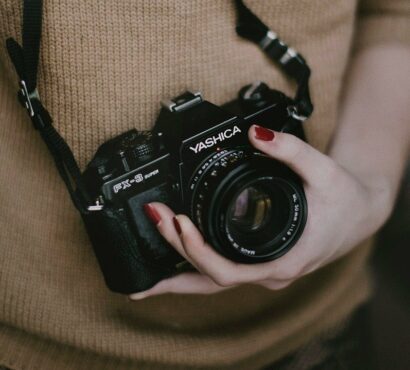 When I first started taking up photography, I was both excited and overwhelmed at the same time, in learning a new hobby. I originally never had any intentions of ever taking photography seriously, until I discovered it was a part of my core requirements for my online degree in Graphic Design. So it was at that point where I started off as a beginner and started doing some research about which camera I should begin with.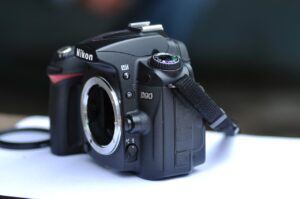 But I didn't just stop there. I looked at professional photographers on the internet and thought about all the other equipment that I saw them with. What else would I need? A lens? Tripod? Carrying case? Any additional pieces beyond purchasing the camera can quickly add up into the thousands of dollars for a beginner like me. That's a dangerous investment to make – especially when I'm new and not 100% sure if I wish to fully pursue this area. This can be quite daunting and tempting for a beginner photographer.
But fortunately, my professor, other students and mentors quickly put me at ease with all of this. As the saying goes, I need to walk before I can run, and crawl before I can walk. My only concern in the beginning should be finding the right entry level camera that I can get comfortable with – one with nearly the same functions that the professionals use, but simple enough where I can understand it. 
So where did I begin?
Choosing the Right Camera
This is probably one of the hardest parts for any beginner in my opinion, that is aside from learning the photography skills. I think it's the hardest part for me because I don't exactly know where to begin looking or how to make sure if I'm making the right choice with my first camera. Sure there's Google, Amazon, Ebay, YouTube, but I believe the best answers can only come from others who are already involved in this field, like my online professors, or a good mentor, or even photography forums, which I have found to be very helpful.
I also had my student advisor help me out with a list of good entry level cameras for beginners, which helped me to narrow down my choices. The basic requirements were these:
Through-the-lens optical viewfinder

Manual and automatic operation

Supports 1080p video

Can use interchangeable lenses
I eventually went with the Nikon D3200 which I found used for a good deal of under $300.00 at the time. I could have also went with the Canon Rebel T5 and the Nikon D3300, which are good entry level cameras as well. Having an entry level camera allowed me to follow along in learning some of the basic terms in Photography, like Shutter Speed, Aperture, Depth of Field, etc.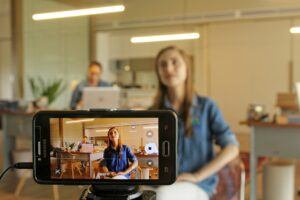 But I don't think anyone should let this stop them from taking up photography. There are a vast improvements in smartphone cameras nowadays, from the quality of the videos they can play, to the quality of images they produce. The Galaxy Note 10 would be one of the better options, while the Nokia 7.1 would be another affordable option with a good dual-lens camera.
Lenses
Since I went with the Nikon D3200 as my beginner camera, the accompanying lens that came with it was good enough for me. The AF-S DX NIKKOR 18-55mm f/3.5 – 5.6G VR lens has both automatic and manual modes, is simple to work with, and the vibration reduction works great to reduce any camera shake that us newbies might struggle with.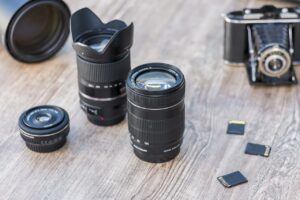 If you're using your smartphone, there are still some excellent choices out there with built-in features and lenses. Brands like the iPhone 11 Pro and the Google Pixel 3. There are new multi-camera arrays that include regular, ultra-wide, zoom and telephoto lenses built in.
But even if you have an older camera phone and wish to get started, you're still in good company, as they started making add-on lenses for your convenience. These add-ons and clip-on lenses can give you greater magnification, some good wider angles and even macro abilities, and they're all available for a variety of smartphones.
Tripod
In the beginning, when I was still taking my online courses and meeting with my meetup groups, I didn't have a tripod. My focus was on learning techniques, different camera modes, and other areas. My 18-55mm Nikor lens has VR image stabilization which helps to eliminate camera shake. However, when it comes to taking wider, or landscape shots, I realize that I'm going to eventually need to invest in a tripod.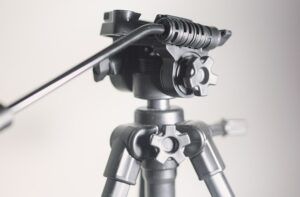 I wouldn't consider a tripod as an absolute 'must' for a newbie in photography; I'd like to think of it as an additional add-on to have ready when you may need it. They do come in hand for those landscapes, wide angle, or even panoramic shots, by giving you a place to set your camera up so you don't have to hold it all the time. I've definitely found them useful for getting those tough that were either too high for a birds-eye-view or too low where I needed to kneel on my knees.
I found that some of the decent tripods for a DLSR camera can run between $60 and $150, but there are some cheaper options good enough for day to day use, as long as you're okay with something that will provide less stability and sturdiness compared to the high end options.
What do you think about these tips for beginners? I'm very interested in hearing your feedback.
Thanks!