Why I purchased my first DSLR Camera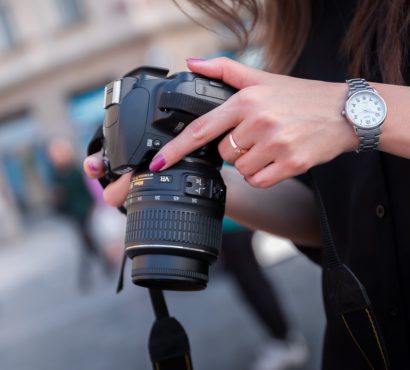 When I first decided to go back to school to take up Graphic Design, I was pretty psyched. I made a choice to consider a detour in my career, or perhaps a side hustle, in an area related to my passions as an artist and writer. But when I first registered for my online courses and saw the title to one of my required courses – Digital Photography? I was floored.
I've never even thought about taking up photography in my life. If you're an artist or designer of some type, you can just use stock photos online, or use your cellphone – Come on, don't we all take selfies with them?
I didn't realize the importance of why Graphic Designers needed to have photography in their repertoires. I always assumed designers and photographers were like two separate species – like artists and photographers. There are a few artists friends, with some who happen to have photography skills, not photographers who happen to have art skills.
Why a Graphic Designer needs Photography
This was definitely an honest question I asked myself when first looking through my core curriculum. I figured that Graphic Designers only needed to study about typography, communication, design skills, and of course, learn to use the Adobe Creative Cloud for designing their brands, logos, advertisements, etc. for clients.
But over time, the more I thought about it, and of course, interacted with my classmates and instructors during my studies, the more I came to the realization of why I would need to learn photography. I can't always completely rely on stock photos, for a few reasons:
They're not my original photos. Even if I found some stock photos that were royalty-free or 'free for commercial use', this would still have its limitations because it has to actually fit in with the project or concept.
The subject and background may be useful in a magazine ad, but I may still be hindered by the subject matter or the background and would have to rely on my photoshop skills to manipulate an image to my needs.
I came to the realization that in most cases, it's best to start by capturing your own images if you can help it.
Ways of communicating through Photography
Something that I learned, and underestimated when it comes to photography is that it's a unique 'fine art' in a way the photographer can present an idea or topic. It's not as simple as snap and shoot. There's a perception that the photographer is trying to capture, and along with an emotion that they wish to evoke in the viewer by drawing their eyes to a particular point of interest.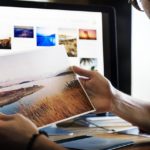 As a graphic designer, photography can help me to create a specific image that feels more unique to me. By applying certain principles, such as rules of thirds, or leading lines, I can develop a better eye for composition. Also, creating my own stock photos will help me to stand out more, knowing that these images were shot from scratch with a specific purpose in mind, rather than relying on other resources online, or  manipulating other images for my purpose.
Purchasing my first DSLR Camera
Then came the hard part. Where do I begin in purchasing my first digital camera? What do I look for? Googling 'DSLR Cameras' was a start – but only a small start as the search engines bombarded me with every make, model, and name brand that I can think of, predominantly between Nikon and Canon.
The important first step is the realization that you may be short on finances and can't really afford a thousand dollar camera. In this situation, my student advisor had to plan and schedule this class to allow ample time for me to save up for a camera. Secondly, as a newbie, saving up to buy the most expensive and complicated digital camera out there wouldn't make sense right now either.
Fortunately, my online professor put me at ease, telling me that the only specifications that mattered were having a digital camera with manual exposure modes, manual focus, and the ability to shoot raw files. My advisor also encouraged me with a list of quality beginner DSLR cameras that were affordable for beginners like myself.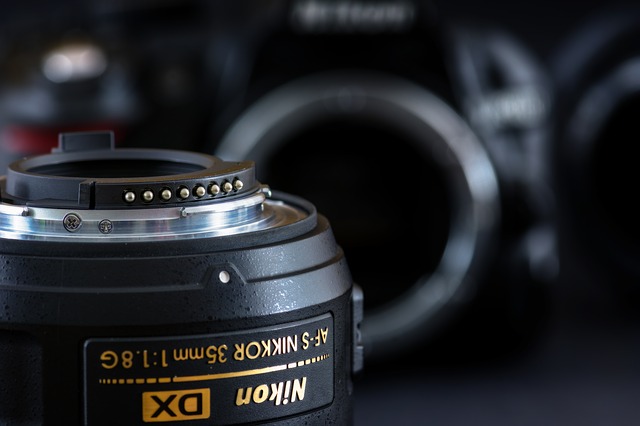 I finally went with the Nikon D3200, which is not the most expensive entry-level DSLR but considered to
be one of the top options. For an entry-level camera, the body and lens were in excellent functional condition, with an 18-55mm lens that produced awesome photos at 24.2MP through my first trial runs that I learned through some valuable YouTube tutorials.
The AF-S DX Zoom-Nikkor lens is the key additional component because of it's 3x standard zoom for DX-format DSLRs. It's lightweight and able to cover the range of 18-55mm making it perfect for various shots, like video, portraits, and landscapes. I found it very useful for the photographic essay that I developed for my final project.
Learning to use my DSLR Camera
I believe the best way to learn something is to dive right in and do it with a hands-on approach, which is basically what I did, unwrapping everything, charging the Lithium-Ion battery and quickly diving into every online video and tutorial that I could find. This help to reinforce every step by step feature that we've learned in class, from understanding how Aperture determines the amount of light entering the lens, how the right shutter speed can freeze live action, and how to set the proper exposure.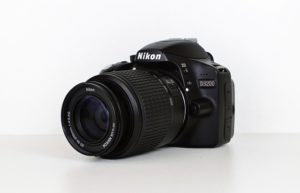 But it wasn't all technical either. I also learned how important it is to develop my eye, using common principles taught in design, looking for elements such as unity, variety, contrast, emphasis, line, shape, and texture.
I began to understand how an image can be aligned by applying the rule of thirds and the Golden spiral when used framing my subject, knowing how to lean my subjects into the frame properly, having a vanishing point in landscape photography, and other artistic and design techniques that I never even considered – especially since I was used to snapping images with my cell phone.
Practice, Practice, and more Practice
As photographers take thousands of photographs on a regular basis, I practically started charging my battery overnight, and packing my DSLR camera in my trunk everywhere I went to get into the habit of taking random shots. I also wanted to get into the habit of knowing what adjustments to make on the spot.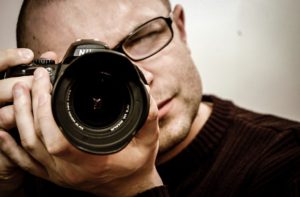 If I pulled up into a public park after work and spot a group of men cycling alongside the gravel path near the treeline, I would need to act fast, in not only knowing the proper shutter speed and framing to freeze this action, but how far to zoom out, along with the proper aperture concerning the depth of field. I feel that doing these 'spontaneous' shots, whether they come out good or bad, can only improve my skills over time and make me a better photographer.
What have I learned from all of this?
As I mentioned earlier, stock photos for commercial use have their benefits, but using my own photos going forward will help me to be more intentional and effective with my work going forward. Practicing photography and adding it to my skill sets as a designer and artist will not only help me to capture the world around me, but also allow me to understand various colors, shapes, values, and patterns can be used inspire a particular emotion and convey the right story with the right shot.
This is something that I feel will also help me to grow as a designer and help me to compose more compelling images going forward.