MORE OF MY FAVORITE SPORTS IMAGES OF ALL TIME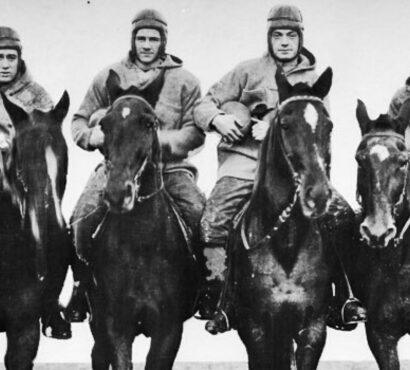 A week ago, I wrote about some of my favorite and iconic sports images of all time. I actually took an interest in wanting to write about some of my favorite sports images, not just to provide me some interesting content to talk about right now – with the pandemic that seemed to have affected my photography options for the past few months. But also as a sports fan.
And I'm not just an average sports fan – I've always been interested in sports history, primarily the history of baseball, boxing and even a little college football, as these sports go further back to the turn of the twentieth century in American and have evolved with the times. Outside of being a lifelong New York Yankee fan – being my hometown team – I'm really neutral when it comes to sports, but still appreciate watching it and reading about the history and impact of some past games, events and individuals.
I also want to make sure that I'm not just picking random sports photos just for the sake of it. There are some relevant questions that I can ask while performing my research. Does this photo tell a story? How much of an impact did this particular photo have on the event? What's the significance of the figure, the moment or action shot that was taken? 
I also wanted added one more caveat to this particular group of images: I wanted to focus in on more Black and White Photography, one of my personal categories in photography
Four Horseman of Notre Dame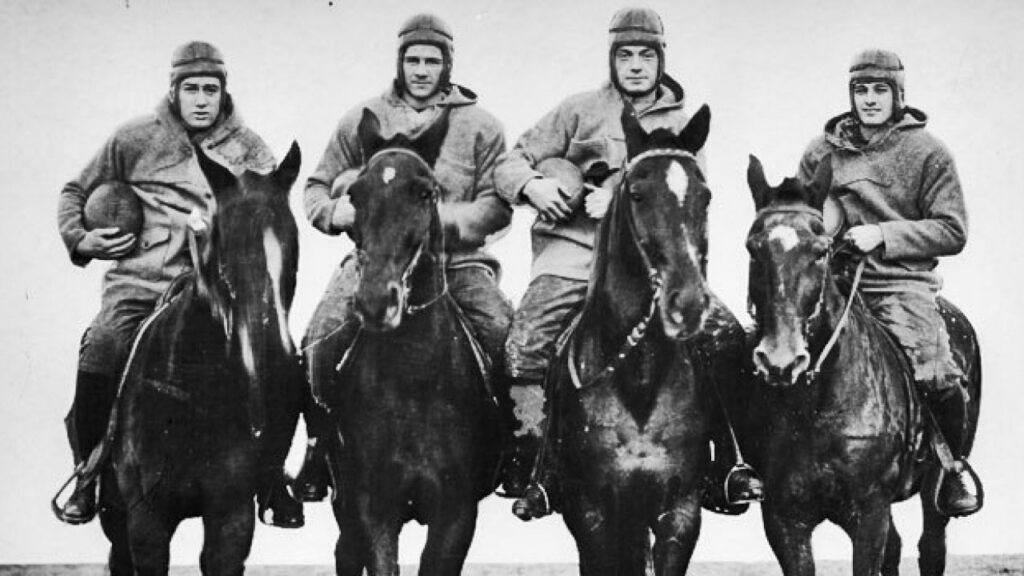 Grantland Rice, a sportswriter for the New York Herald-Tribune penned the legacy of four college football players for the Notre Dame Fighting Irish, who ran rampant through their opponents during the 1922 season. Quarterback Harry Stuhldreher, left halfback Jim Crowley, right halfback Don Miller and fullback Elmer Layden achieved immortality through Rice's newspaper article while Notre Dame's student publicity aide made sure the name stuck.
Following a win over the heavily favored Army football team, they posed the four players in their uniforms on the backs of four horses they borrowed from a livery stable in town. When the wire services picked up the now-famous photo, the legendary status of this image of the Four Horseman was born
Babe Ruth Retires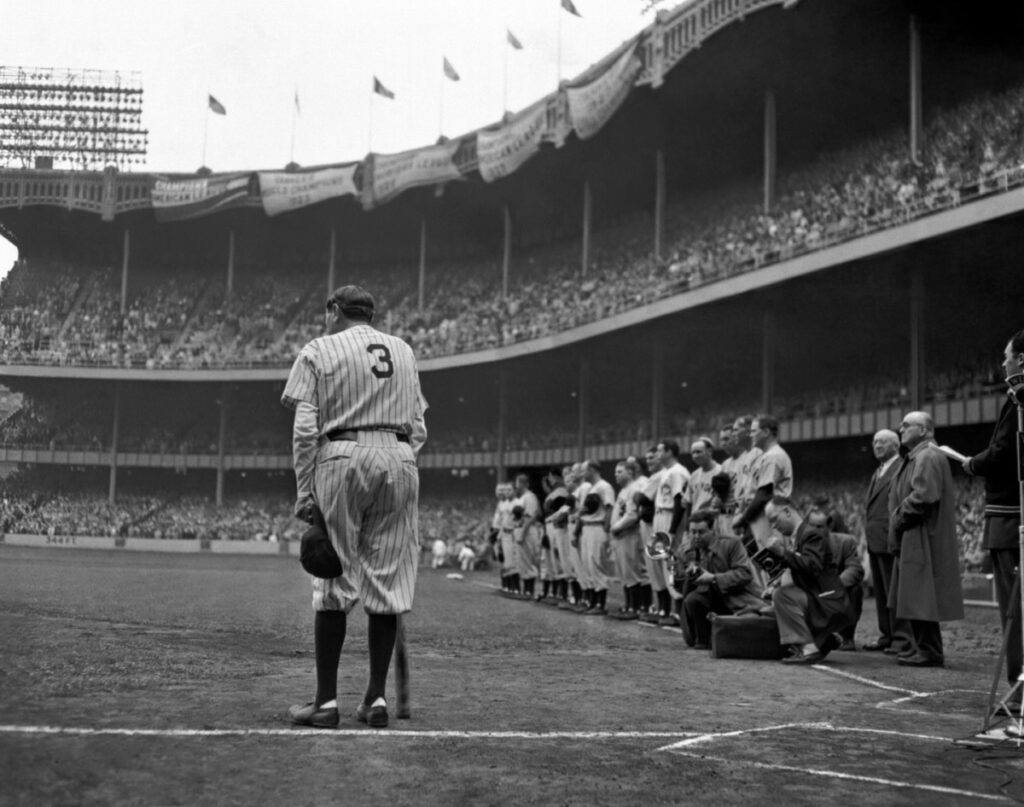 Babe Ruth has been regarded as the greatest baseball player of all time, but by the time this image was taken on June 13 1948, he had been out of the game for more than a decade, struggling with terminal cancer. Little did the crowd at Yankee stadium know that day – while they were celebrating the retirement of his jersey #3 – that it would be a final public farewell for him.
Photography Nat Fein took a chance – instead of lining up along the first-base line like most photographers did to get an adjacent shot of the player, he stood behind Ruth and snapped an iconic photo, perhaps one of the  most iconic non-action sports photos of all time. He would also go on to win the Pulitzer Prize for this picture, which was the first one ever awarded to a sports photographer. It would help to give some legitimacy to this form of photography other than the standard news reporting of that day.
Secretariat winning Belmont Stakes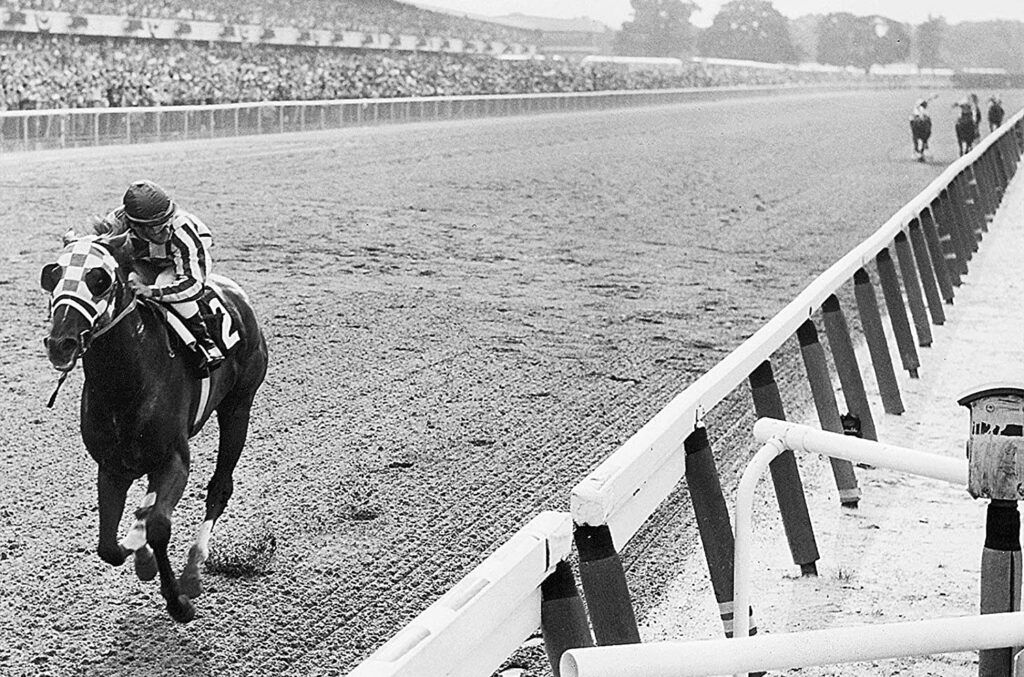 In one of the more dramatic moments in thoroughbred racing last century, the race horse Secretariat, with jockey Ron Turcotte, made history by winning the1973 Belmont Stakes by nearly 31 lengths, as captured in this dramatic finish by track photographer Bob Coglianese through his negatives. 
The image was included in the 100 greatest sports photos of the 20th century in Sports Illustrated, and many have coveted this finish by the triple crown winner. Even from a photography standpoint, I feel that this is great image, not only giving us the story of how dominant and one sided this race was, but captures the jockey looking back and up at an angle – like a 'leading line' towards the opposite end of the image, making it easy for the viewer to follow the direction of his eyes. And Secretariat's large size in the left foreground naturally balances the smaller horses and jockeys in the upper right, symbolizing how the horse dominated his competition, winning by 31 lengths.
Ty Cobb stealing third base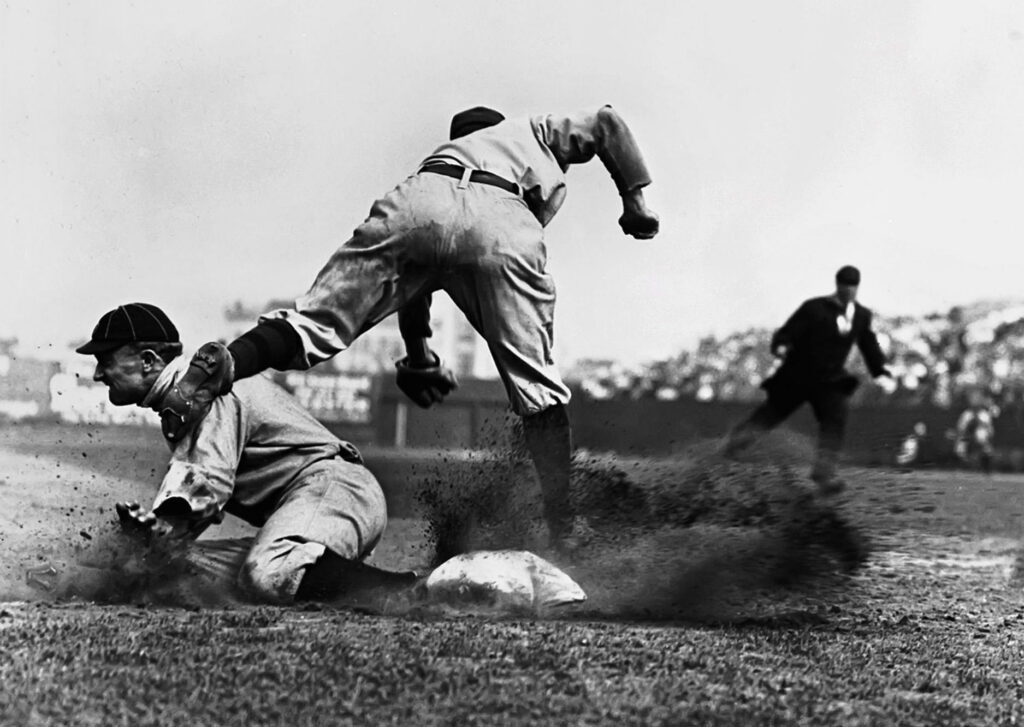 On July 23, 1910, Photographer Charles M. Conlon managed to snap an action photo of Ty Cobb sliding into third base. I say "managed" because beforehand, Colon wasn't sure if he even got the shot. At that time period, a cameraman was allowed to be on the field during a game, behind third base in foul territory, under the hood of a large tripod-supported Graflex camera.
Fortunately, he played it safe and had changed the plates, squeezed the shutter bulb at just the right instance to capture the great shot that turned out to be one of baseball's most iconic images. Along with this being a great action shot, what really attracts me to this image is the "grittiness" and detail of the dirt flying out around third base along with the shallow depth of field between the two ball players and the background.
What are your thoughts on the images that I've chosen. I'd really like to hear your feedback.
Thanks!