Steps To Creating Flat Lay Images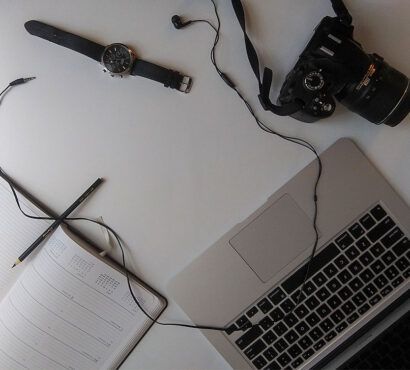 Since I began diving into this category and trying to figure out what's the best approach, or if there's some best practice in taking good flat lay images, I noticed that there is a particular method, or steps.
Some individuals actually begin with a background in mind, then work their way backwards, picking the props, additional items, and then finally, the lighting. But on the other hand, others have begun their flat lays around a particular theme or a single product, then work their way forward from there. This is the approach that seems to work for me. I feel like having one idea in the beginning – like a particular subject, idea, or theme – is always a good place to start telling my story, whether it's literary or visual.
Getting Inspired
This is actually a huge step for me. It's one thing if you're out and walking around in the woods, street or anywhere with your camera or smartphone. You can find subjects and ideas anywhere, and just start shooting away. You'll get some good images, bad images, and some that you can salvage if you edit them just right in Photoshop.
But what about flay lay? I don't want to take this same approach here. I need to know where I'm going before I put this together and start taking images to upload. So I need some inspiration – something to trigger some ideas.
One excellent source that I discovered for getting some ideas is Pinterest. I already use this platform for getting some photography tips and ideas through various boards and followers that I'm connected and pinning to. But I discovered that I can also take advantage of Pinterest when I need ideas. I made several boards, for flat lay and even another board that I've titled "Mood Board".
I remember the first time that I was introduced to this term. After all, I am on Pinterest, and I feel that just being on here alone should be enough to get some ideas. But Mood Boards can actually help me with my creative process by giving me focus. They allow me to gather specific thoughts and ideas into a specific area. Perhaps I'm looking for a particular color scheme, or a particular theme.
For example, I had an idea for a project that I've been thinking about, where I need to create a Coffee-related logo and need some inspiration. I wanted to gather ideas for a particular style of font, colors, tones, and shapes related to this and develop some type of theme. Locating some "Coffee Mood Boards" in the Pinterest Search Engine was a huge step forward for me in developing some ideas quickly, rather than spending hours on Goole searching aimlessly in different directions.
Choosing your theme
I know that flat lay involves arranging different elements on a flat surface and shooting the image from overhead. But what type of elements exactly? Well – there are at least three for starters:
The main subject – this should be the focal point of the image, or the main character in your story perhaps – like the product you're selling, or the piece of art you're displaying, or the prop/item that says something about you in the image.
Secondary objects – like to think of these as the supporting cast, or the secondary items that support the main subject and overall story, but aren't necessarily needed as much as the main item. I've seen some flat lays with very few items – these images could be taking a minimalist approach, keeping it simple and not wanting to crowd the image with too many items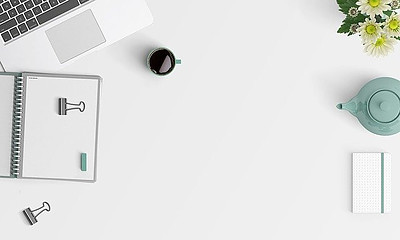 I've also seen flat lays on the opposite end, with a fair share of supporting items to buffer and tell us a few more details about the subject, the person, or the story/message they're communicating through the photograph.
For my next series of flat lay images, I decided to start with some different themes. But really, I like to think of these as different interests, or hobbies that can illustrate something different about my personality. In a way, these images will tell a story about an area of my life or a particular day in my life.
I have a different array of hobbies, so I decide to start off with something simple. Like a few objects in a particular color scheme that show some activities that I may be involved with on that day. For example, I chose the following items, below: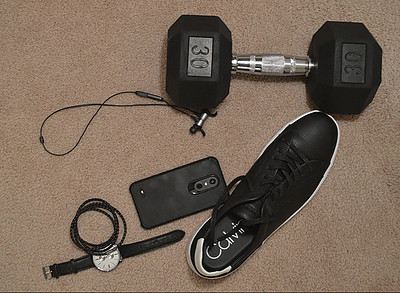 My watch
Leather Bracelet
Smartphone
Bluetooth headset
Sneaker
Dumbbell
Background – and of course, the background wraps everything up in the image, providing the atmosphere and mood in a particular way, depending upon the color scheme that you choose. This is why Pinterest has been valuable for me in this process, to help me find a particular vibe, or mood that I'm looking for. And of course, it doesn't hurt to take a peek at Instagram either when looking for some inspiration.
I really wanted to go for a minimalist approach on this particular flat lay, with a clean, simple, black and white theme based on the objects that I chose from my 'every day' category.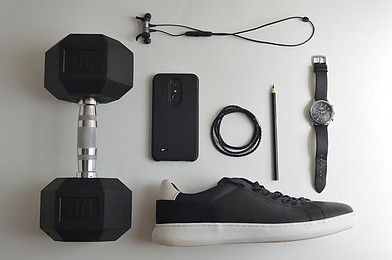 Editing in Photoshop
Some the images I snapped with my dslr camera while other's I used my Samsung smartphone – for example, when I included my digital camera in one of the images. And since most individuals will be using their smartphones for taking flat lay images, there are a convenient number of editing apps that you could use to tweak the image, and quickly upload to Instagram or Pinterest in a few steps.
I am used Adobe Photoshop for most of my post editing, even if it is a few extra steps in the process. I've just developed a habit for creating smart objects for editing and resizing with the appropriate filters before uploading to the cloud.
My Final Thoughts
What are your thoughts on Flay Lay Photography and images? Have you tried taking some of these images on your smartphone? I'd like to know!
Thanks!