Do I Really Need a Tripod For My DSLR Camera?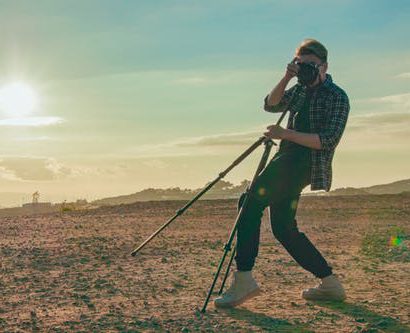 Product: Xtech Durable Pro Series 60 inch Full size Tripod
Price: $24-$32
The Cheapest Place to Buy: Amazon
Size/Dimensions: 22.4 x 4.3 x 4.2 inches
Weight: 2 lbs
Guarantee/Warranty: Depends on seller
My Rating: 8/10
Product Specifications
Includes Top of the line Professional Series Full-size 60 inch Tripod for Cameras and Video Photography.
Tripod is built very durable and Sturdy designed to hold Amature and Professional Heavy Duty Photography equipment including Professional Camcorders and Cameras such as the Nikon Coolpix S60, S80, S205, S200, S210, S220, S500, S510, S520, S570, S600, S700, S3000, S4000, S5100, S9500, S9300, S9100, S8200, S8100, S8000, S6300, S6200, S6150, S6100, S6000, S1000pj, S1100pj, S1200pj, AW100, AW110, S800c, S610, S610c, S620, S630, S640, S70, S31, S710, P310, P330, P300 Digital Cameras.
Tripod has a 3 way Pan-Head for easy Tilting, a Bubble Level Indicator for and 3 Section Aluminum Alloy Lock in Legs for easy height adjustment.
Includes an easy to carry backpack style case for extra convenience.
Includes a HeroFiber® Ultra gentle cleaning cloth designed for cleaning electronics and accessories.
Overview
When I first started out with photography and my first DSLR camera, I was so engrosses in learning basic photography skills, camera settings, how to take the best shots, and other techniques that I never thought about a tripod. But eventually over time, it became more evident that I had to eventually purchase one to add to my camera equipment.
It's important not only for still and motion photography, whenever attempting to prevent camera shakes and movement, but other issues. Suppose you're using a slow shutter speed in a shot, or trying you're best to focus with an extreme focal length and need to remain as still as possible? Even when attempting to capture any motion or action shots, like sports, running or bike riding. Panning would be much more fluid and easier with a tripod than holding your camera by hand.
Seeing how this is my first tripod, I wanted something basic, simple and inexpensive. I wasn't looking for any top of the line devices, but something that would get me started and used to using that would give me some stability. I went with the Xtech 60 inch tripod which I purchased from amazon at a fairly reasonable price. Again, this was my first tripod, so I feel it's always best to start of simple when learning to use something for the first time, rather than spend a few hundred dollars for more advance tripod that I'm far from familiar with.
Appearance
When I remove the tripod from the package and the carrying case, I notice the length is about eleven inches. The three telescopic legs come with lock-in levers that for extending the tripod to a maximum length of 60 inches, or less, depending on the desired height. I can release and fold the tripod legs to any adjustable height, Whenever I'm finished, I can release the simple release the lock on each leg, readjusting the size back to afoot size height where the tripod can be easily stowed away in its carrying case and fit inside your backpack.
Other features
Connecting the camera is straightforward – as the base of the tripod contains a screw for connecting it to the bottom of my camera. However, let's say I'm outside taking a landscape shot, and I quickly see another shot that I need to react to quickly. I wouldn't have much time to carefully turn the tripod over and carefully turn the screw without dropping my camera. For this issue, I need to turn the pan-head lock knob, which takes seconds compare to turning the screw at the bottom of the base.
However, you need to be aware that the shaft that held the lock knob also contains a small washer that may fall out if you're're unaware of it. I hadn't noticed it was even in there until I saw the shiny, tiny washer fall out on the ground in front of me. Without it, the pah-head lock knob will not screw back in securely.
The 3 way pan-head allows me to rotate and manipulate the camera 360 degrees sideways, up and down suing the pan-handle very conveniently. I will have to admit that the first time I screwed on my camera, I was a bit cautious at the difference between this 2 lbs tripod and my dslr camera at 9.3 lbs, but then when I think about it, a dslr camera should weigh in a lot more than a tripod. As long as the lock on all three extendable legs are locked and it's standing on even ground with the screw secured from the base, it holds my camera securely in place.
And for a bonus feature, the base of the tripod even includes a bubble level that I can use to line up and make sure that I'm setting the tripod on level ground. Not only does this keep the tripod from falling over if the ground is level, but it assures that my shots will be horizontally aligned with every shot.
Pros
Easy to use and Adjust
Lightweight
Portable; Can fit in any carrying case
Affordable enough for beginners
Cons
You get what you're pay for
Simple, not complicated or professional
Conclusion
Realistically, for a beginner, this tripod is suitable. Personally, when getting adjusted to using a tripod for the very first time, it was simple and quick for me to break in. I was quickly able to set up the tripod within a couple of minutes and easily pan, adjusts, or maneuver without losing my concentration on the shot I was trying to get. It's not necessarily the top of the line when it comes to tripods, but the foundations and joints are still sturdy enough and easy to extend whenever you're're ready without any issues.
I'm interested in hearing everyone's thoughts on this.
Thanks!