What is Flat Lay Photography?
Did you know that the earliest form of "Still Life" paintings were created by Egyptians in the 15th Century BCE? These paintings included various objects like crops, fish, meat and other items that were used in everyday life. 
Today in the modern era, Still Life Photography follows the same concept as an artform, depicting different subjects such as flowers, food, and other objects, whether they're from a medium angle. 
But one interesting form of Still Life that I happened to stumble upon is Flat Lay Photography. When I saw a flat lay image for the first time, I thought maybe this was just an interesting unique image that some random person took, with their camera or smartphone pointed down at some subjects. Maybe, it was just a different angle to snap an image, like a collage, or a piece of artwork that they're trying out. I certainly do things like this all the time with my camera – always looking for a different perspective.
But then I started seeing more and more of these types of images showing up on social media and around the internet, advertisement, and magazines and thought maybe this is not a one off, but an actual technique that's common. And I began to see different forms, layouts, color schemes and arrangements and begin taking interest in these images.
So what exactly is flat lay photography?
Well, as the name suggests, this method of photography can be achieved by taking a photo of items on a flat, horizontal surface from a bird's eye view. 
Seem's simple to me, at first. Now I'm sure there's a lot more details to get into as far as lighting, shadows, and other adjustments that I need to account for on my camera or smartphone. But from the example that I've seen so far, I would say that a big part of it may have something to do with your understanding of art, composition and having a good eye.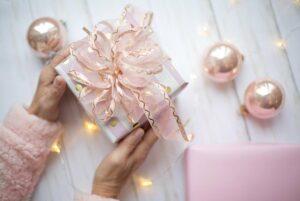 In recent years, flat lay has become a very common and widely popular form of photography for any form of creative marketing. I've certainly noticed plenty of flat lay images in someone's post, tweet, feed or article on social media. You can't help but notice it, as it adds an extra touch of creativity to the article as well.
What's the big deal about Flat Lay Photography?
For starters, the first thing that always grabs my attention is the "top down" view, of looking down and over everything. I find that it's more appealing from this perspective, rather than looking at a product or collection straight on.  Looking at something from the side is nice, in a way, like we do in still life photography. But let's face it – if you've seen one, perhaps you've seen them all. There are few things that I've personally noticed that make a world of difference.
The Background
These flat lay images have an extra addition that works in their favor and that's a background  – and I've seen plenty of different ones, varying in textures and tones. You just can't get this from looking at an object straight on. And if it's done with the right details, there's not really a bad background that can't work, from a bed sheet, to hardwood floors, or just your kitchen table.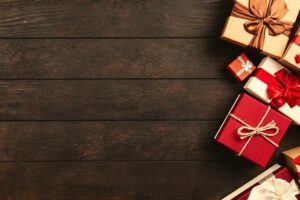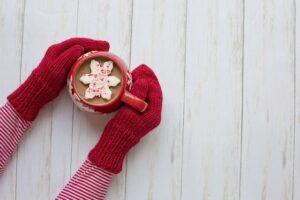 Atmosphere
True, that there's a particular style of lighting that comes with still life photography, and it can create a particular atmosphere and mood. But again, with the lack of background, it's not quite the same. Even with a backdrop, there's a different three-dimensional feel to these other images. What has started attracting me to the flat lay style has been the cohesiveness of the background and the color scheme.
Design
I use this particular category to describe another view on flat lay. I say "design" because of what it reminds me of, from studying Graphic Design. It must be something in the presentation, because that's what I see when I notice these images. They feel like artistic product displays, with a signature color palette that matches the "featured product" ( or "hero" product, a term that I notice being used sometimes). There's also other elements of design that I notice taking place in these setups, alongside having good composition and lights, such as proximity, balance, color, texture, patterns, emphasis and harmony.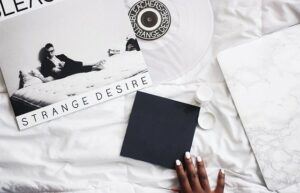 If you're a blogger, business or instagram influencer you've probably seen beautiful flat lay photos all over blogs and instagram posts. Flat Lay photography is simply placing your objects or props on flat surfaces and taking photos from above. It's a great way to showcase your makeup, outfits, food and other items.
My Takeaway
You don't need to be a professional photographer and you can even use your own phone, and edit them with many available apps through the app store or play store. As long as you have good eye for composition and some good ideas, anyone can dive in and start creating some amazing images in this new genre.
All it takes is a little intuition, some good props and a good story to tell, as I believe photography should be about saying something in each image, whether it is in the theme, the subjects, or composition. This is definitely an area of photography that I'm anxious to get started on going forward and developing my skills in.
What are your thoughts on Flat Lay photography? If you're on social media, in any capacity, I'm sure you're noticed some of these amazing images on boards, posts, walls or tweets. Have any of them captured your eye? What stood out to you?
I would like to hear your thoughts and feedback.
Thanks!