Photoshop 2019 Review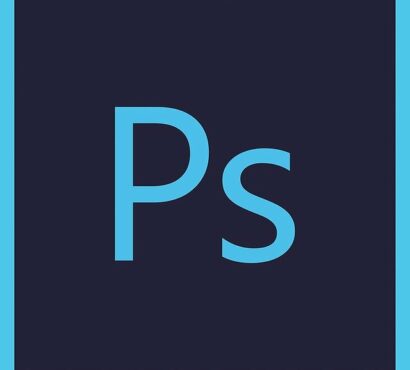 Today I want to take a look at Adobe Photoshop, which has become one of the most effective and popular image and vector editing software on the markets, for both professionals and hobbyists. 
I started taking up photography almost a year ago and using Photoshop and Lightroom for importing and tweaking my images from both my digital camera and smartphone. But I've been using Photoshop for years as a hobbyist and student. I'm actually old enough to remember my first copy of the application, which was CS4, back in 2008 using it on my Windows laptop.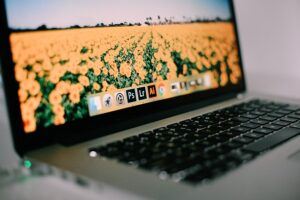 I was only interested in manipulating photos and images for school projects, as I learned  through practice, the user manual, and trial and error. I wouldn't consider myself Adobe Certified at the time, but I learned a great deal over the years to consider myself a better than average. I knew enough about layers, filters and adjustments to edit any vector/image on any level. Yet I barely touched the tip of the iceberg in unlocking Photoshop's full potential until recent years thanks to the internet, with a wealth of blogs, tutorials, and YouTube videos which weren't available back then.
Some of the Major Features that Photoshop offers:
Layers
This has always been a major staple in Photoshop as I believe it was the first application to utilize the practice of having separate layers. I've always used layers to separate complete steps in the editing process. Along with the layer properties and History and Actions, it's allowed me to save and come back to where I previously left off when saving a file in .PSD format.
Filters
These are built-in plugins that allow you to tweak your image, whether it's sharpness, blurriness, lighting, rendering or other areas. It also includes a Camera Raw filter  – a powerful plugin used to convert RAW images into pixels for Photoshop in order to edit the exposure, contrast, shadows, saturation and other areas. Using this filter in combination with smart objects allows you to edit the image in a non-destructive way and edit these changes at any time.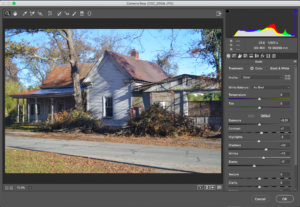 Select and Mask
The Select and Mask Tool gives you complete control over your layer mask through some advanced mask refinement options. For example, you can define and blend the edges of your selection more accurately through the Feather and Shift Edges options. But the biggest advantage that I've discovered is having the ability to preview my changes in real-time before actually saving the selection.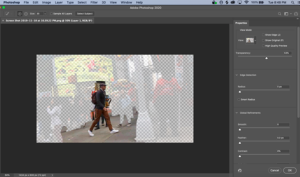 Pros and Cons
Pros:
Easily integrated with the Cloud and Adobe Lightroom in accessing your photos

Works with many different formats from jpeg, png, raw, and others

Adobe lets you know when an update is available through the Creative Cloud Manager 

Many features to help manage your workspace and projects, such as Layers, History, Actions, etc.

Advanced features for Photographers

Camera Raw plugin

Supports drawing tablets 

Plenty of design tools

Additional plugins that you can add with more features
Cons:
Currently subscription based through Adobe Cloud over a one time purchase of the licensed software

Learning Curve, particularly for beginners

Can be expensive

You will need good graphics and processors on your computer to use, particularly when using multiple layers of smart objects and camera raw filters in your files.
How much does Photoshop cost?
Photoshop can be purchased as a standalone subscription for $20.99/mo through the creative cloud. But there are other options. If you're a photographer who uses Lightroom for importing your images, Adobe will offer you Lightroom, Lightroom Classic plus 20GB of cloud storage with your Photoshop at a lower cost of $9.99/mo. In contrast, if you wish to have all of the available creative desktop and mobile apps such as Photoshop, Illustrator, InDesign, Premiere Pro and XD, then this will run at $52.99/mo.
==>You can read more about the different plans here <==
The monthly plans are by far the better options rather than the annual plan, as it gives me a greater flexibility of cancelling or pausing my subscription at any time without having to worry about a cancellation fee. 
Now personally, as a photographer, artist, and designer, my two favorite applications have always been Photoshop and Illustrator. It's clear to me that the "All Apps" plan would be the better value at $52.99/mo, as it gives me access to the other apps. But if all I ever plan on using from the Creative Cloud is Photoshop and Illustrator, then combining the individual plans of Photoshop & Illustrator at $20.99 would be more cost effective.
My Verdict
I'm an advocate and believer in Adobe Photoshop CC 2019. Though there are plenty of other alternatives that I've discussed in an earlier blog, with some that contain fewer, yet similar features.
Although the learning curve is steep for beginners, it's still well worth the investment, especially when it comes to photography and having the ability to refine and tweak your jpeg and raw images. I've also found it beneficial for me personally as a graphic designer and illustrator when it comes to my other project needs as well.
Click here if you're interested in learning more about Adobe Photoshop CC 2019.
Thanks!